Annular Cutters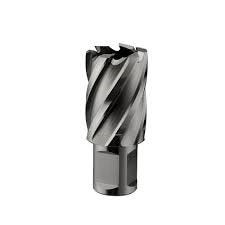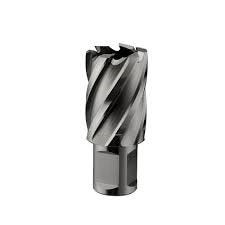 Applications for Annular Cutters
We offer durable, efficient annular cutter lines for a wide range of applications. Our high-speed steel annular cutters and carbide-tipped annular cutters reliably produce fast, clean, burr-free holes. They precisely and safely drill large holes through steel to close tolerances.
Each specialized bit is available in a variety of widths and depths to deliver the annular cutter sizes you need to get the job done.
Carbide-Tipped Annular Cutters for Cutting Through Structural Steel
Our carbide-tipped annular cutters are designed to cut through structural steel materials, including cast iron and ultra-hard and exotic alloys, easily creating interrupted and overlapping holes. They feature Weldon-style flats and a universal shank that makes them the ideal annular cutters for drill press lines by Champion, Nitto Kohki and other mag drill manufacturers.
Every carbide-tipped annular cutter set offers different geometries to balance the cutting forces.
Order Your Annular Cutters from Bay Supply
Whether you're looking for a high-speed steel or carbide-tipped annular cutter, you can rely on Bay Supply for the metal-cutting tools and magnetic drill bits that meet your needs. Purchase yours today or contact us for more information.