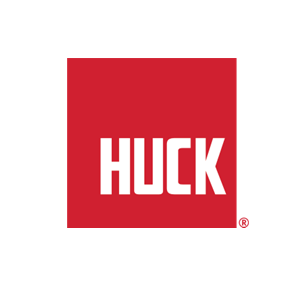 Huck 2022 Long Stroke Pneudraulic Riveter; 1.026 Inch Stroke.
Product Information
Avg Lead Time For Backorders
Volume Discounts
Available from these sellers
New (3) from Rs. 10,538 + Rs. 100 Shipping
Want to order more than the available Quantity?
Click here
You can order the available quantity above and place a Backorder for more here with this Seller.
Available Qty
Backorder Only
Min. Order Qty For Backorders
1
Avg Lead Time For Backorders
63 days
Your Net Price
$1,317.8600
Volume Discounts
The Model 2022 is a lightweight, high-speed tool that is well-suited for both production and maintenance/repair applications where 1/4" and smaller diameter (standard and extended grip) blind fasteners are used. The 2022 features a long-stroke, in-line piston for production rates of up to 30 installations per minute. The 2022's ergonomically designed handle and light weight (5.4 pounds) combine to minimize operator fatigue.
Huck Long Stroke Pneudraulic Riveter, 1.026 Inch (26.06mm) Stroke, 8.5 scfm (241 lpm) Flow Rate, Pull Capacity: 3477lb. at 90 psi (15.5kN at 6.2 bar), Air Pressure 90 psi (6.20 bar), Speed/Cycles 30 per min, 75dB(A) at 90 psi Noise Level, Power Source: 90 psi Shop Air, Hydraulic Fluid: Automatic Transmission Fluid meeting DEXRON III, DEXRON VI, MERCON, Allison C-4 or equivalent, 32 to 125 Deg F (0 to 51.7 Deg C) Operating Temperature, Cylinder Diameter: 4.355 Inch (110.62mm), Overall Height: 12.51 Inch (317.75mm), Length of Head: 9.213 Inch (234.00mm), Center to Edge: 0.787 Inch (20.00mm), Fastener Type: 3/16 Inch, 1/4 Inch, Weight 5.4lb. (2.45kg). Nose assemblies, hydraulic power equipment, hose assembly and nose tips sold separately.
More Information

| | |
| --- | --- |
| Air Pressure | 90 psi (6.20 bar) |
| Brand | Tools (Huck) |
| Center to Edge | 0.787 Inch (20.00mm) |
| Fastener Type | 3/16 Inch; 1/4 Inch |
| Flow Rate | 8.5 scfm (241 lpm) |
| Hydraulic Fluid | Automatic Transmission Fluid meeting DEXRON III; DEXRON VI; MERCON; Allison C-4 or equivalent |
| Length of Head | 9.213 Inch (234.00mm) |
| Manufacturer | Huck |
| Manufacturer Part# | 2022 |
| Noise Level | 75dB(A) at 90 psi |
| Operating Temperature | 32 to 125 Deg F (0 to 51.7 Deg C) |
| Overall Height | 12.51 Inch (317.75mm) |
| Power Source | 90 psi Shop Air |
| Speed/Cycles | 30 per min |
| Stock Status | In Stock |
| Stroke | 1.026 Inch (26.06mm) |
| Type | Long Stroke |