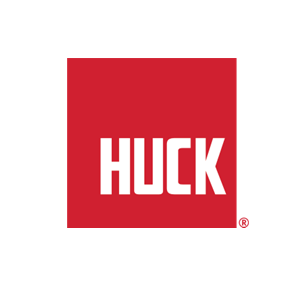 Huck 2581 Hydraulic Riveter; 0.937 Inch Stroke
Product Information
Avg Lead Time For Backorders
Volume Discounts
Available from these sellers
New (3) from Rs. 10,538 + Rs. 100 Shipping
Want to order more than the available Quantity?
Click here
You can order the available quantity above and place a Backorder for more here with this Seller.
Available Qty
Backorder Only
Min. Order Qty For Backorders
1
Avg Lead Time For Backorders
121 days
Your Net Price
$2,642.2700
Volume Discounts
Featuring a reliable 2-piece cylinder and handle design, the Model 2581 is a lightweight, high-speed production tool. The 2581's hard plastic handle reduces the weight of the tool, while also ensuring that tool heat is not transferred to the operator. The simple construction of 2581, provides for increased reliability and minimal maintenance.
Huck Hydraulic Riveter, 0.937 Inch (23.80mm) Stroke, 2 gpm (7.57 lpm) Flow Rate, Pull Capacity: 10700lb. at 7440 psi (47.5kN at 513 bar), 7400 psi (510 bar) Pull Pressure, 3200 psi (220 bar) Return Pressure, Power Source: Powerig Hydraulic Unit, Hydraulic Fluid: Automatic Transmission Fluid meeting DEXRON III, DEXRON VI, MERCON, Allison C-4 or equivalent, 32 to 125 Deg F (0 to 51.7 Deg C) Operating Temperature, Overall Height: 7.079 Inch (179.80mm), Width of Head: 2.138 Inch (54.30mm), Length of Head: 8.421 Inch (213.90mm), Weight 5.5lb. (2.50kg). Nose assemblies, hydraulic power equipment, hose assembly and nose tips sold separately.
More Information

| | |
| --- | --- |
| Brand | Tools (Huck) |
| ECCN | EAR99 |
| Flow Rate | 2 gpm (7.57 lpm) |
| HTS Codes | 8467.89.5090 |
| Hydraulic Fluid | Automatic Transmission Fluid meeting DEXRON III; DEXRON VI; MERCON; Allison C-4 or equivalent |
| Length of Head | 8.421 Inch (213.90mm) |
| Manufacturer | Huck |
| Manufacturer Part# | 2581 |
| Operating Temperature | 32 to 125 Deg F (0 to 51.7 Deg C) |
| Overall Height | 7.079 Inch (179.80mm) |
| Power Source | Powerig Hydraulic Unit |
| Pull Capacity | 10700lb. at 7440 psi (47.5kN at 513 bar) |
| Pull Pressure | 7400 psi (510 bar) |
| Return Pressure | 3200 psi (220 bar) |
| Seller Part Number | BA-2581 |
| Stock Status | In Stock |
| Stroke | 0.937 Inch (23.80mm) |
| Width of Head | 2.138 Inch (54.30mm) |
Substitute/Alternative Items