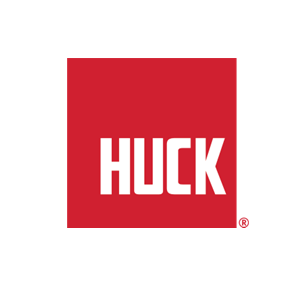 Huck 254 Pneudraulic Riveter; 0.565 Inch Stroke
Product Information
Avg Lead Time For Backorders
Volume Discounts
Available from these sellers
New (3) from Rs. 10,538 + Rs. 100 Shipping
Want to order more than the available Quantity?
Click here
You can order the available quantity above and place a Backorder for more here with this Seller.
Available Qty
Backorder Only
Min. Order Qty For Backorders
1
Avg Lead Time For Backorders
18 days
Your Net Price
$3,257.9700
Volume Discounts
Huck Pneudraulic Riveter, 0.565 Inch (14.35mm) Stroke, 13.5 scfm (383 lpm) Flow Rate, Pull Capacity: 8620lb. at 90 psi (38.34kN at 6.2 bar), Air Pressure 100 psi (6.89 bar), Speed/Cycles 30 per min, Power Source: 90 to 100 psi Shop Air, Hydraulic Fluid: Automatic Transmission Fluid meeting DEXRON III, DEXRON VI, MERCON, Allison C-4 or equivalent, 32 to 125 Deg F (0 to 51.7 Deg C) Operating Temperature, Cylinder Diameter: 4.610 Inch (117.09mm), Width of Head: 1.929 Inch (49.00mm), Length of Head: 8.050 Inch (204.47mm), Fastener Type: 3/16 Inch, 1/4 Inch, 5/16 Inch, 3/8 Inch, Weight 8.67lb. (3.93kg). Nose assemblies, hydraulic power equipment, hose assembly and nose tips sold separately.
More Information

| | |
| --- | --- |
| Air Pressure | 100 psi (6.89 bar) |
| Brand | Tools (Huck) |
| Cylinder Diameter | 4.610 Inch (117.09mm) |
| ECCN | EAR99 |
| Fastener Type | 3/16 In.; 1/4 In.; 5/16 In.; 3/8 In. |
| Flow Rate | 13.5 scfm (383 lpm) |
| HTS Codes | 8467.19.5090 |
| Hydraulic Fluid | Automatic Transmission Fluid meeting DEXRON III; DEXRON VI; MERCON; Allison C-4 or equivalent |
| Length of Head | 8.050 Inch (204.47mm) |
| Manufacturer | Huck |
| Manufacturer Part# | 254 |
| Operating Temperature | 32 to 125 Deg F (0 to 51.7 Deg C) |
| Power Source | 90 to 100 psi Shop Air |
| Pull Capacity | 8620lb. at 90 psi (38.34kN at 6.2 bar) |
| Seller Part Number | BA-254 |
| Speed/Cycles | 30 per min |
| Stock Status | In Stock |
| Stroke | 0.565 Inch (14.35mm) |
| Width of Head | 1.929 Inch (49.00mm) |