Rivets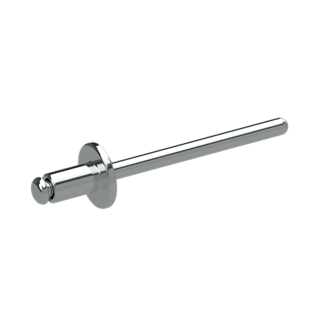 Rivets are used to replace traditional nut and bolt or welding applications. This is because rivet fasteners improve speed and efficiency for nearly all assembly processes. There are a variety of types of rivets that may be used depending on the application, including blind, drive, expanding, bulbing, solid, structural, non-structural, semi-tubular, mate, military specification, pull-thru, and other specialty rivets. Additionally, there are nylon rivets available, along with an assortment of alloys, plastics and more. For finishes, rivets may be painted, plated or coated in protective oils.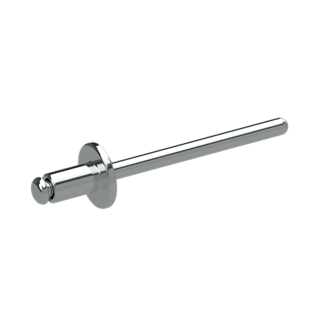 Browse Rivets and Rivet Fasteners at Bay Supply
Test If you're looking to increase your productivity, rivets could help. Your specific application will help determine what you need. At Bay Supply, we carry a number of different types of rivets, including:
Also known as "Pop Rivets," these cover a wide spectrum of designs. They are extremely popular because installation can be completed with access from only a single side of the application, hence the name "Blind Rivet."
These rivets are used for long-fastening applications where there is a wide grip variation. The application is likely also large and thick, between layers of assembled materials.
Quite common, these rivets are used when the fastener is flush on both sides of the application and the center mandrel is completely removed through the installation process.